Virtual Halloween Costume Contest
Sat, Oct 17 - Sun, Nov 1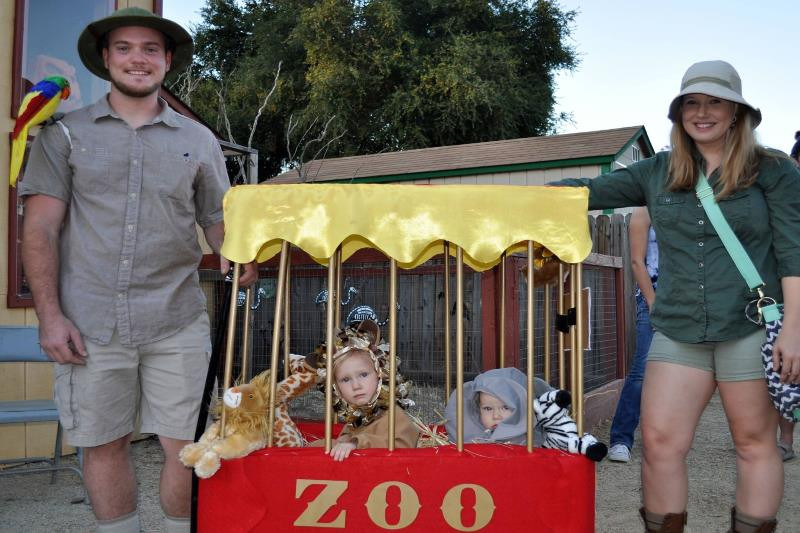 The Charles Paddock Zoo is hosting a Virtual Halloween Costume Contest. Have fun dressing up at home and coming to the zoo in your best Halloween attire. Take a photo in front of our photo op display and send it to us by November 1st! Email your photo to photocontest@atascadero.org along with the participant's name, age and email/phone number, and category you are competing in (if no category is chosen, zoo's staff will pick a category that they feel fits best). Please write Halloween Costume Contest in the Subject line.
The following are the categories:
Under 5 years old
5-8 years old
9-12 years old
13 – 100 years old
Group costume (all ages)
A winner will be selected in each category and prizes will be awarded. There's no fee to enter but picture MUST be taken at the zoo at our designated photo-op display (regular admission fees apply).
*PHOTO RELEASE FORM: By entering this contest, you agree to release the image's ownership to the Charles Paddock Zoo. You also understand that your photo may be used in advertisement, promotion and/or other media outlets. All contest photos depicting subjects under 18 years of age, must be accompanied by Charles Paddock Zoo's Release Form signed by a parent/guardian. Photos of minors without release forms will not be entered into the contest. Download the Photo Release Form (in PDF) here:
---