Running With Wildlife
Sat, Aug 22 - Sun, Aug 30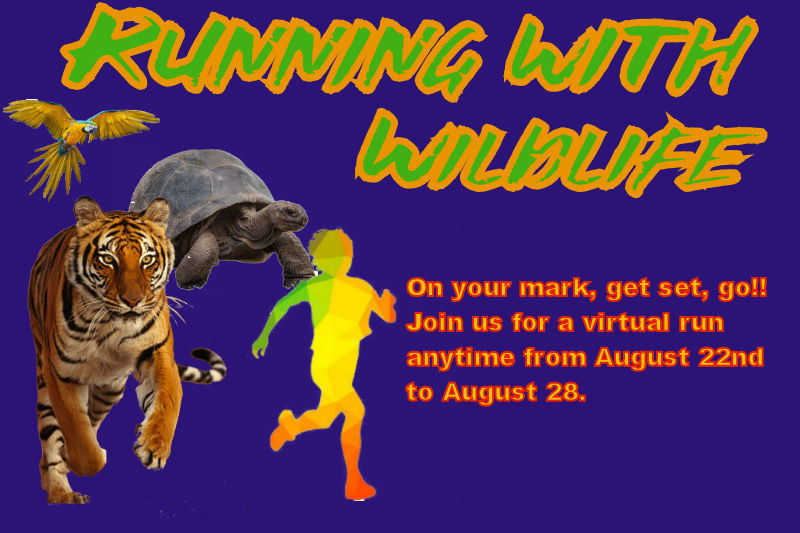 You're invited to join us anytime August 22 through 28 to run or walk, indoors or outdoors, bike or skateboard, for a half marathon, 10K, 5K or 1 Mile "your way".
With a whole week to complete the event, we ask that you please adhere to all CDC recommended social distancing guidelines, maintain a safe distance from others and avoid trails and walking paths during peak times.
Your participation is all that counts! Therefore, all participants who register will be entered to win the Grand Prize: DISNEYLAND TICKETS (2 1-day park hopper tickets valid until 05/24/2021) . So register, yourself, the kids, the grandparents and start exercising! The more registrations, the more chances of you winning!
All races are $10! Upgrade your registration to $20 and receive the official Run with Wildlife t-shirt!
Purchase your exclusive T-Shirt (Available in Youth and Adult Sizes):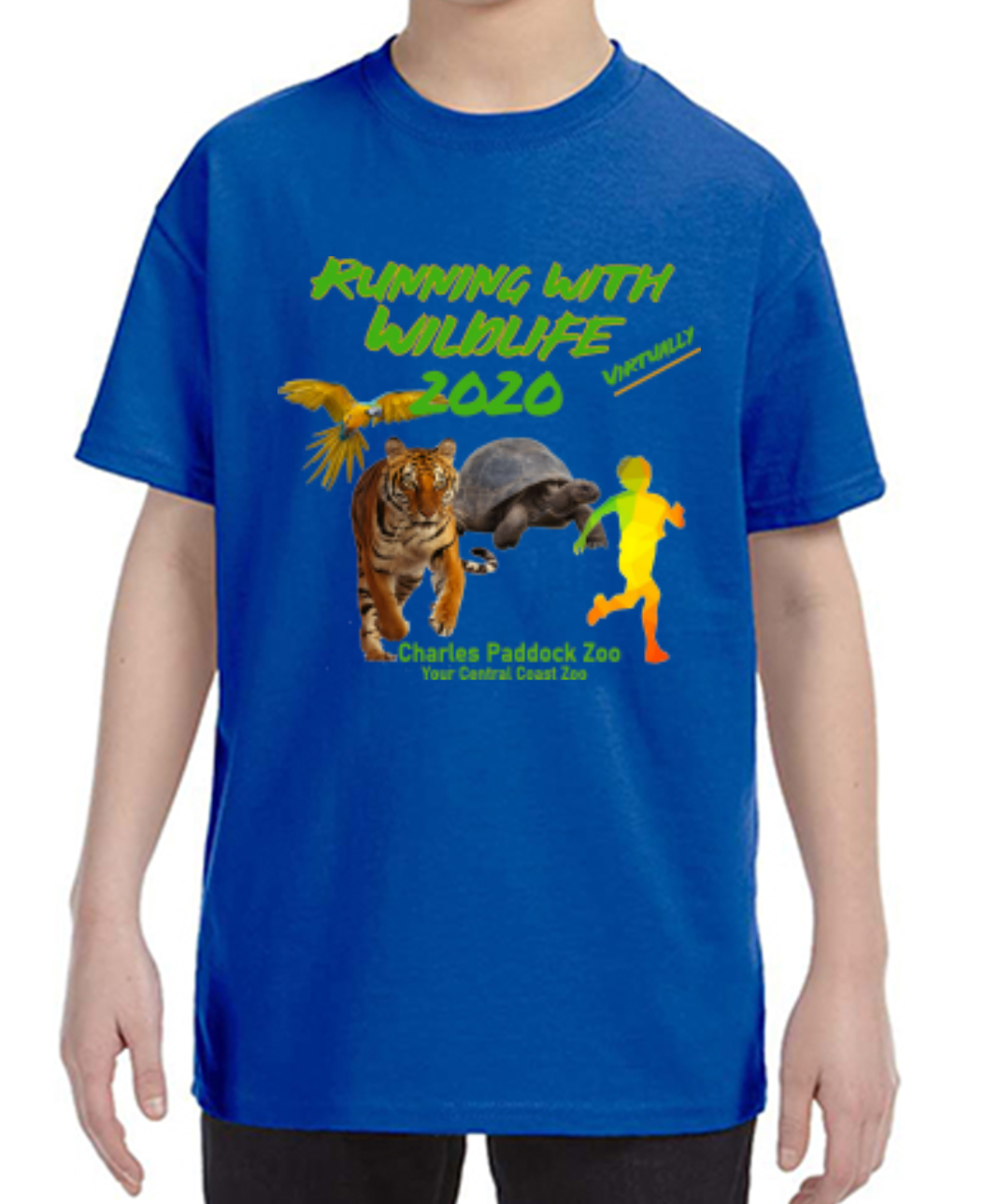 Register Today:
FAQs
How does virtual Run with Wildlife works?
Your virtual Run with Wildlife can be completed any time August 22nd - 28th. As you run or walk, outside or on a treadmill, please keep your safety and the safety of others in mind and observe all social distancing guidelines. Virtual Run with Wildlife is great for all ages because you can run the race at your own pace!
Why should I sign up?
Run with Wildlife is a great way to get families to stay active together while supporting the Charles Paddock Zoo. Show your love for animals by running the race supporting wildlife.
How much does it cost?
Virtual Run for the Zoo is only $10! You can also upgrade your registration to $20 and receive the Run with Wildlife t-shirt!
How do I track my time/pace?
Virtual Run with Wildlife is completely on the honor system. You are not required to prove your participation, but we encourage you to upload photos of your family running, a video of your run, or a shot of your fitness watch, step counter, or anything else that shows how far you've come!
Can I run from another state?
The more the merrier! Join us from any location and let us know where you're from on our social media channels!
I've completed my run – now what?
Savor the glory! Submit race photos, upload videos to social media and tag us using #CPZRunningWithWildlife.
*Drawing will be done LIVE on Facebook on Tuesday, September 1st at 2pm PST. Winner will be contacted by the email provided on the PayPal registration.
*T-shirts might arrive after the event is completed. You do not need to purchase the t-shirt to participate.
For questions about the event, please email fparotti@atascadero.org or call (805)461-5080.