Adopt a Cockroach for A Special Someone!
Mon, Jan 17 - Mon, Feb 28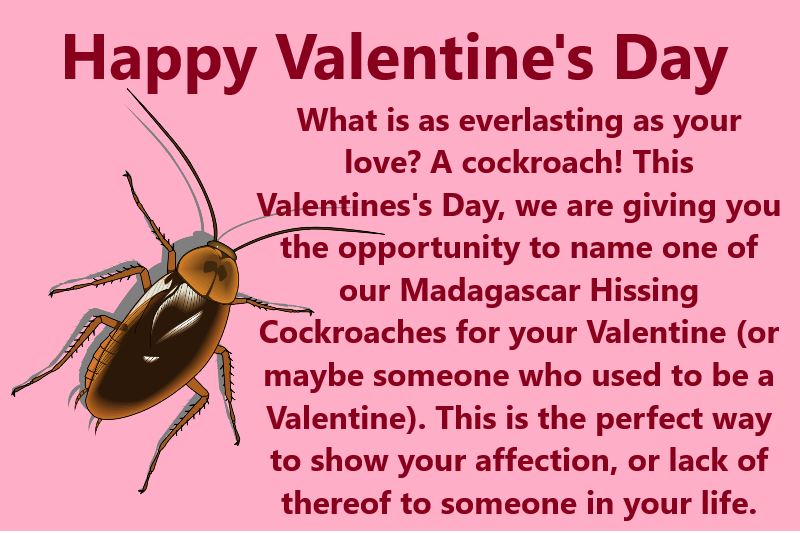 What could be as everlasting as your love? A cockroach, of course!
This Valentines' Day, we are giving you the opportunity to adopt one of the Zoo's Madagascar Hissing Cockroaches for your special someone. It could be a display of affection or lack of thereof - your choice. After all, we all have a special someone or a not-so-special someone in our lives.
For only 7 dollars, you will name a cockroach and receive a certificate of adoption (with the receipient's name on it). And don't forget to stop by the zoo on February 13th to watch our meerkats enjoying some crunchy cockroaches for a treat.
It's the perfect Valentine's Day Gift.
To purchase, please click on the link below. After your purchase is complete, PLEASE CLICK ON RETURN TO MERCHANT ON PAYPAL, this will direct you to your digital certificate for printing.