Adopt a Cockroach for A Special Someone!
Mon, Feb 1 - Mon, Feb 15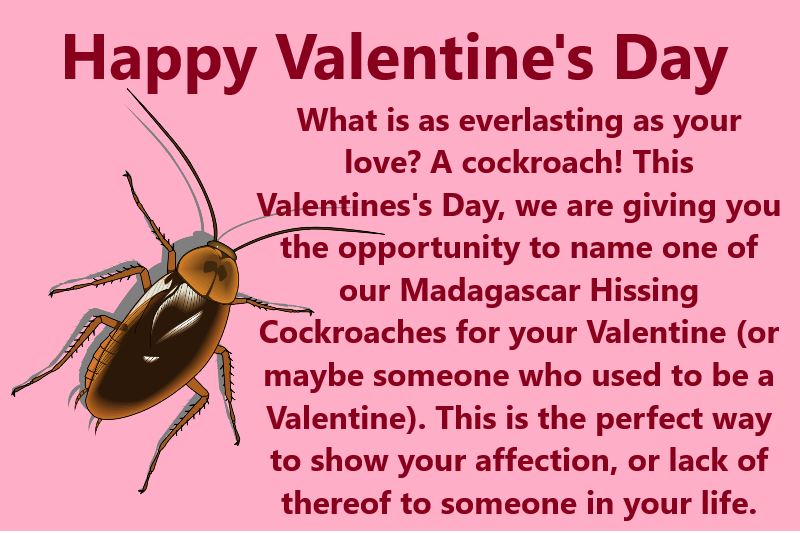 What could be as everlasting as your love? A cockroach, of course!
This Valentines' Day, we are giving you the opportunity to adopt one of the Zoo's Madagascar Hissing Cockroaches for your special someone. It could be a display of affection or lack of thereof - your choice. After all, we all have a special someone or a not-so-special someone in our lives.
For only 5 dollars, you will name a cockroach and we will send a certificate of adoption (with the receipient's name on it) directly to that person's mailbox or inbox (your choice).
It's the perfect Valentine's Day Gift.
Please write the name of recipient and physical/email address under "Notes for Seller"